The Dordogne region of Southwestern France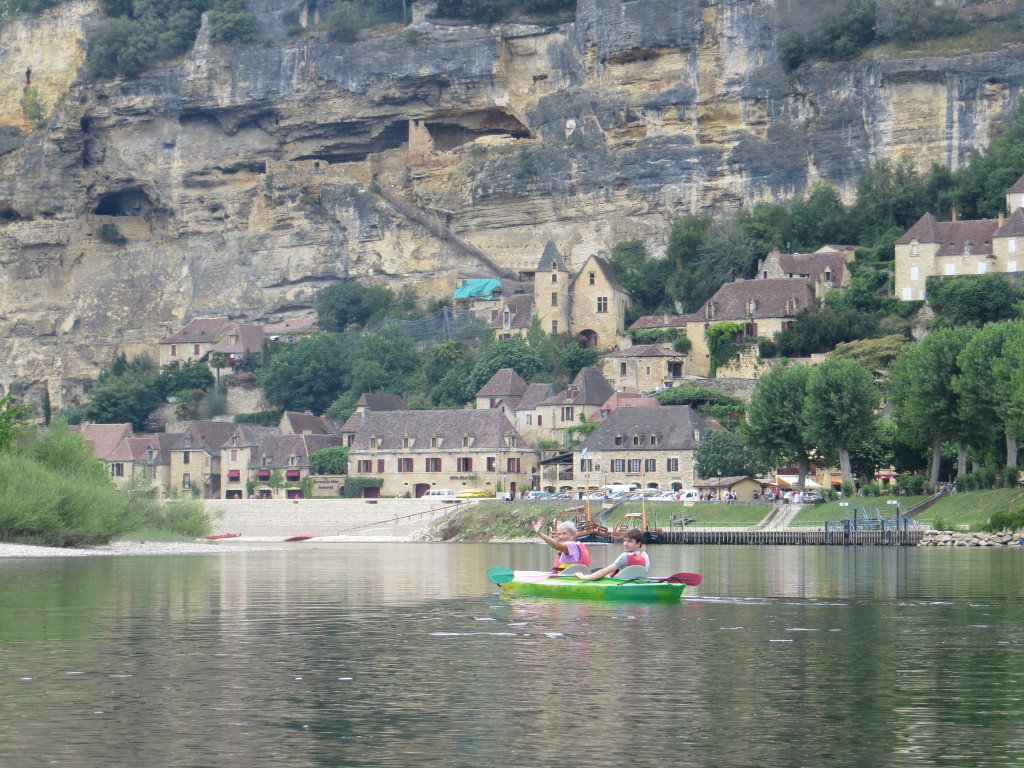 The Dordogne River starts as two little rivers – the Dore and the Dogne in the mountains of Auvergne in central France and flow into the Gironde River and the Garonne River – north of Bordeaux- to form the estuary to the Atlantic ocean. It has a long history of commerce from ancient times when it transported salt when that was a commodity, to a big salmon industry, to lumber ……..Now it is too shallow for anything but pleasant voyages in Gabares – the special flat bottomed boats built to travel the river. It is the second cleanest river in Europe and so boasts many kinds of fish, birds and wildlife.
One of the Dordogne River's important roles in history is that it divided the English "area" from the French side during the 100 Years War ( Approx 1353-1453 )…….and the two castles of the mortal enemies – Beynac ( The Lords of Beynac – French ) and Castlenaud ( English – Richard the Lionheart )
Going down towards Bergerac and Bordeaux, its importance is that it irrigates the land of the words most famous vineyards…….when you hear some one refer to  wines as "Cotes de…" they are referring to the slopping area going towards a river. Here, it is the Dordogne River. There are hundreds of vineyards all along the way with different appelations – names – many of which never make it to the USA, but are as delicious as the expensive Bordeaux wines we see in the USA. See wines section
You will often see this area referred to as the Perigord. The Green Perigord – Vert – refers to the verdant area with many rivers and streams; The White Perigord – Blanc –  with limestone plateaux and wide valleys; The Purple Perigord – Pourpre – where most of the wine is; and The Black Perigord – Noir – covered by many woods of pine and oak.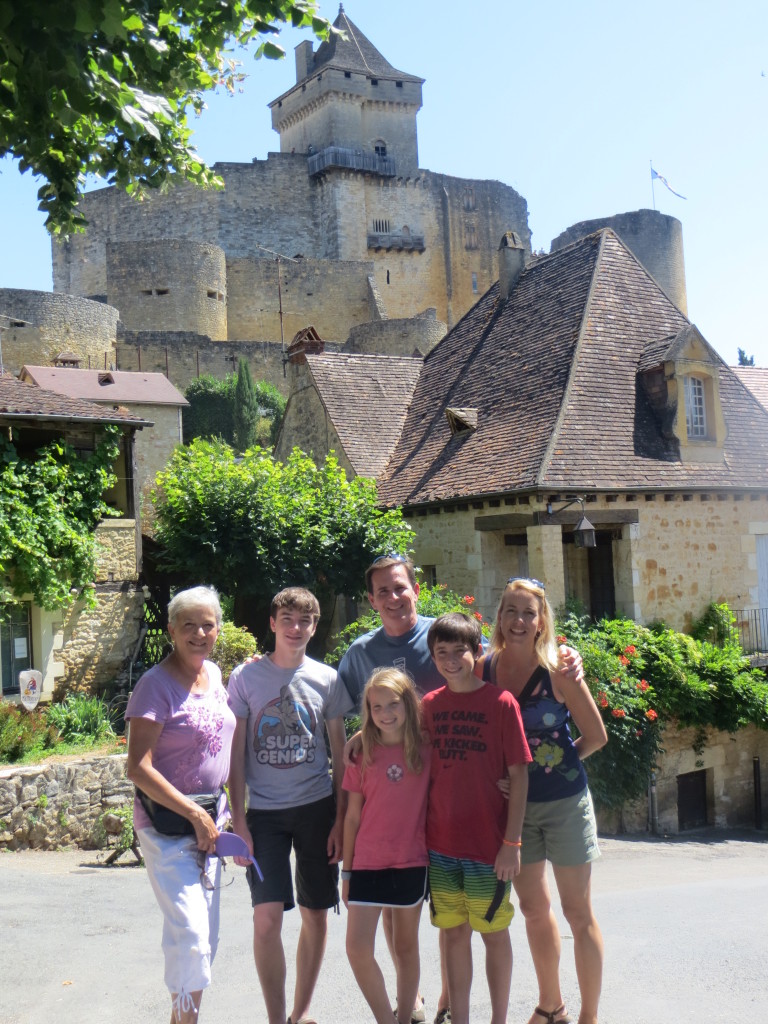 Another highlight of this area is the food. It is best known for their Foie Gras – this in the liver of a goose that has been fattened…….there is even a wine that is specifically made to drink with foie gras called Monbazillac . I have never seen it in the USA. It is sweet, but very subtle, not sugary. There are also many fields of sunflowers – they use them a lot – seeds, oil, margarine.
Walnuts are also a specialty and salads come with walnuts and walnut oil drizzled on them. There is a Nut Museum where you can visit and buy walnut products, including a walnut liqueur. Truffles are not really in season when we are there, but are available in restaurants. Lastly, prunes are very prevalent in this area. Of course there is prune liqueur which is delicious !
Picture yourself living in a French medieval stone house in the village of Monpazier … enjoying local cuisine and world-famous wines … hiking to the castle of Beynac, one of the last places Richard the Lionhearted fought for … or simply floating down the Dordogne River in a Gabare……